November 1, 2021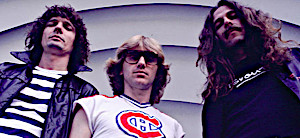 Masterworks Designer Paul Dexter has been working on a new concept, a mixed reality live show with the renowned rock band Triumph. A new documentary was featured in Toronto about the band's journey on September 12, 2021. Classic Rock and Culture author, Matt Wardlaw, caught up with drummer and lead vocalist Gil Moore for an interview and here's what he had to say…
https://ultimateclassicrock.com/triumph-concert-tour-2023/
Recently discovered! Triumph concert shots from 1986. See in the archive gallery.
REO Speedwagon on tour with Styx and Ted Nugent, Summer 2012. See Paul Dexter's new concert lighting designs in the Masterworks Gallery.
REO Speedwagon aired their Moondance Festival Concert 2010 on Direct TV, November 20, 2010. Masterworks' Paul Dexter was the artistic director. See "Back on the Road Again," from that concert.
REO_Moondance.html
Paul Dexter and Rudy Sarzo (Bassist for Quiet Riot, Ozzy, White Snake and Blue Oyster Cult…) speak together on this exclusive PODCAST with Brent Young and Doug Barnes of the "Season Pass" on how Rock & Roll touring stages have influenced the Theme Park world. Very interesting!
Cyber 5 Review of the REO/Benatar Concert, Phoenix, AZ. on July 24, 2010
"Looked awesome…and he doesn't subscribe to the front/back linear truss theories…"
Click here for the whole story
October 1, 2010, Live Design Q & A Paul Dexter released online,
click here for the full story.
See "Road Cases Shorts" with Paul telling his experience when first meeting Rick James.
Click here for the YouTube video
May 26, 2010
From Live Design online,
Paul Dexter Remembers Ronnie James Dio
May 16, 2010
As you know, I have been Ronnie Dio's friend for many years. He was a master of his craft, a loyal friend to those who were in his close circle, a teacher of love and life.
I shall always remember this great man.
Please see Ronnie Dio's obituary by the Associated Press.
In memory of Ronnie Dio, watch Paul, Wendy and Ronnie in this short story about Black Sabbath in London during a 1980 tour.
http://www.youtube.com/watch?v=eUa8rpIeWqE
Featured in Lighting & Sound America Magazine, a review of their book, "Concert Lighting, Third Edition", recently published by Focal Press, Paul Dexter and James Moody give an in depth interview with Sharon Stancavage http://www.lightingandsoundamerica.com/ConcertLighting.pdf.
The Plan Issue 28, WYSIWYG Visualizer – recognizes Masterworks with the use of their product in Abu Dhabi with this press release.
Aerosmith Live in Abu Dhabi
Photos by renowned rock photographer, Ross Halfin are now here in a exclusive slide show
Lighting & Sound America's October 2009 feature article by Sharon Stancavage is "Double Feature" with interviews from Paul Dexter/Masterworks and designer Jeff Ravitz. The article covers the unique joint design of REO Speedwagon and STYX productions.
New photos from Paul Dexter of his latest excursion to Abu Dhabi (November 1, 2009) with the legendary "Aerosmith" at the Ferrari World Stage: an event juxtaposed with the last Formula 1 race of the season held, at the new $430M complex.
Direct from Maui, Hawaii, Malia Leinau captures the live Aerosmith Concert with stunning photos of the band and stage production, designed by Paul Dexter/Masterworks, that the island has even seen.
Masterworks' Paul Dexter traveled to Hawaii recently with "Aerosmith". View new photos of this rare concert appearance in Maui, October, 2009.
READ "The Maui News" (October 20th, 2009) "…High energy hits, dazzling light show mark band's return."